Remembering Mary Woodbury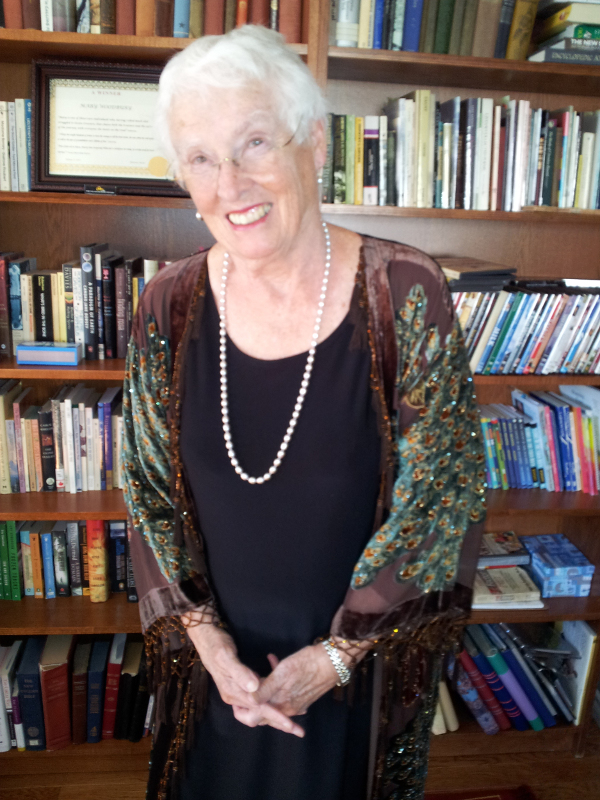 Mary Ann Woodbury, 77, of Edmonton, passed away suddenly on Saturday, January 19, 2013. She was born in May 1935, to Grace and George Harker in Toronto, Ontario.
Mary is survived by her loving husband of 56 years, Clair Woodbury. They were married in Kingston, Ontario in May 1957.
She is also remembered by her 4 sons and their wives, and 8 grandchildren.
Originally from Ontario, Mary lived in Newfoundland, New York, and Italy before moving to Edmonton in the late 1970's.
Mary was an accomplished author of a number of best-selling books for young people plus several adult books.
She was a fixture of the Alberta literary scene for decades, and was one of seven Alberta women named as a Mistress of the Modern in 2012 for her lifetime of achievements.
A service celebrating Mary's contributions took place at St. Andrew's United Church in Edmonton, Saturday January 26 at 2 p.m.
Mary Woodbury's Newest Book
Merron's Ghosts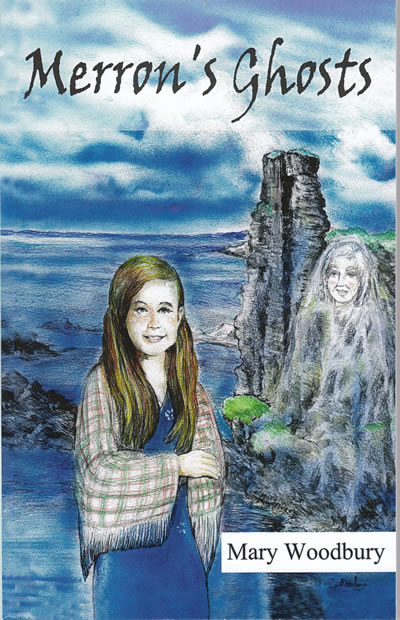 When Merron  McAllister Harkness travels to Islay, island home of her Scottish ancestors, the ghost of her beloved grandmother comes too. What does the ghost want?
Not one but two young men compete for Merron's attention — a new experience for this lively but shy 14 year old. Ian Currie is American with Scottish roots. Gerhardt has a motor bike. Which should it be?
A key that was a gift from Merron's grandmother opens a window on the past and possibilities for the future. Her companion on the journey Aunt Ann finds a future of her own. What lies ahead for Merron with her visions and her Scottish second sight?
Order from:
Talking Stick Press
404, 10319 - 111 Street
Edmonton, AB T5K 0A2
Send your cheque for $10.00 plus $2.00 postage for each copy made our to "Clair Woodbury."
OR
email clair@congregationallife.com
780-633-0048
Mary's exciting new memoir
STILL LIFE AT SEVENTY
is now available. It contains a number of her previously published stories that have captured readers who appreciate her depth and humour. Order your copy today if you have not already done so.